THE BOB DYLAN CENTER™
Tulsa, Oklahoma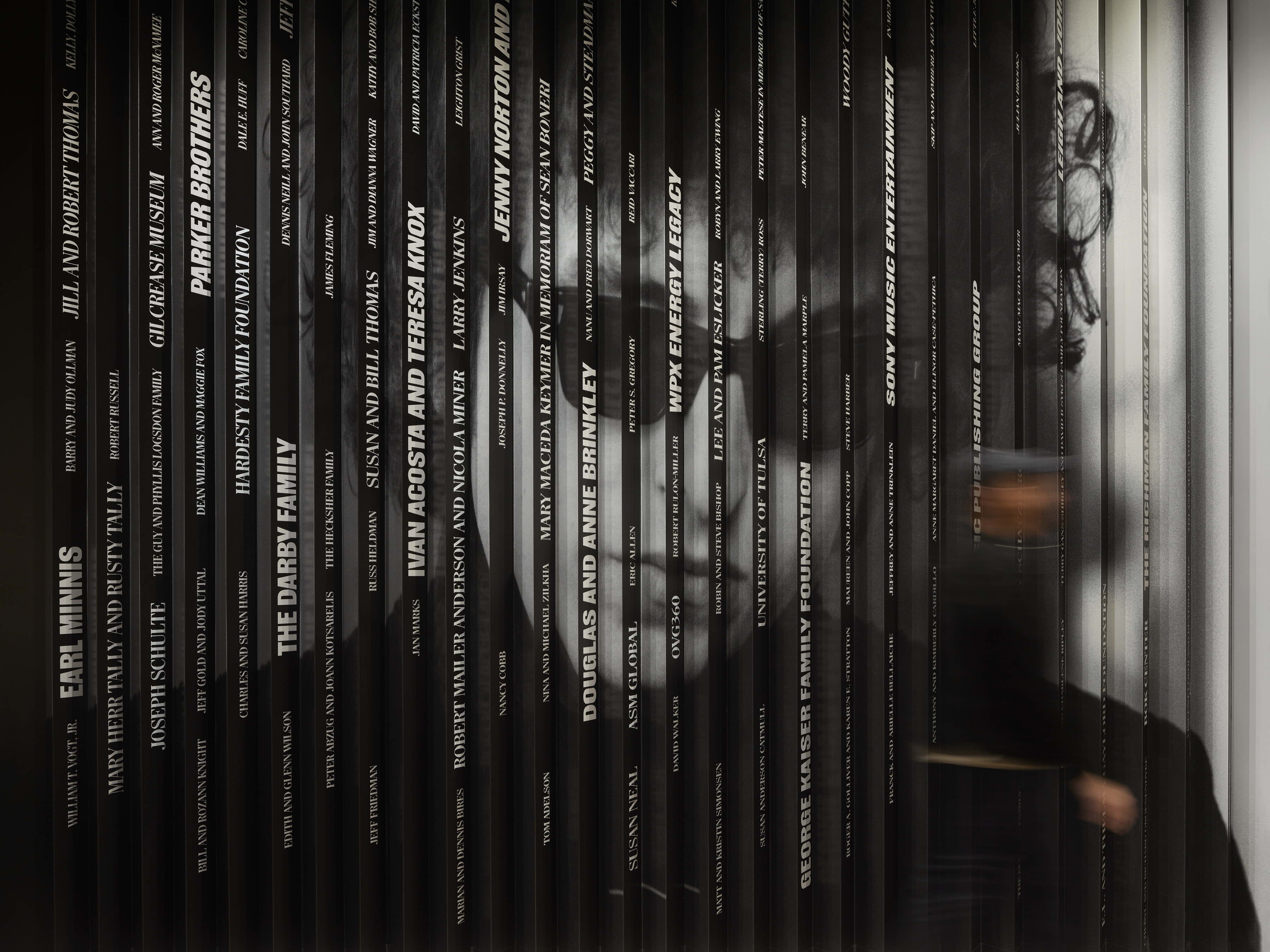 Dedicated to the study and appreciation of Bob Dylan and his worldwide cultural significance, The Bob Dylan Center™ serves as the primary public venue for The Bob Dylan Archive®, a collection of more than 100,000 items spanning nearly 60 years of Dylan's career, from handwritten manuscripts, notebooks and correspondence, to films, videos, artwork, memorabilia and original studio recordings. Olson Kundig was selected through an international design competition to design The Bob Dylan Center™, located in the Tulsa Arts District. ​ 
Led by Owner and Design Principal, Alan Maskin, The Center is a dynamic, multifaceted venue, housing permanent, temporary and traveling exhibitions readily accessible by artists, historians, musicologists, and the general public seeking a deeper comprehension of Dylan's work, his influences and the offshoots inspired by his legacy. ​ 
Olson Kundig's winning competition entry was focused on the notion of Bob Dylan as a "Master of Change." Understanding Dylan's life and career as a portrait of transformation, Maskin envisioned the new Bob Dylan Center™ as the embodiment of continual change, from the building's architectural approach to its exhibit design and rotating installations. 
The Center coexists and interacts with two related entities: The Bob Dylan Archive® and The Institute for Bob Dylan Studies. The archive is currently located at the Helmerich Center for American Research in Tulsa, OK, where only qualified researchers and scholars may access the permanent repository. The Institute for Bob Dylan Studies is housed at the University of Tulsa and is an academic program focused on Dylan and Dylan-related cultural significance. These institutions unite under the banner of The Bob Dylan Center™ where, for the first time, Dylan's legacy is accessible by the world at large.