Olson Kundig Announces New Executive Hires
The firm names Greg Rogers as the Director of Visualization and Shari Roberts as Director of Human Resources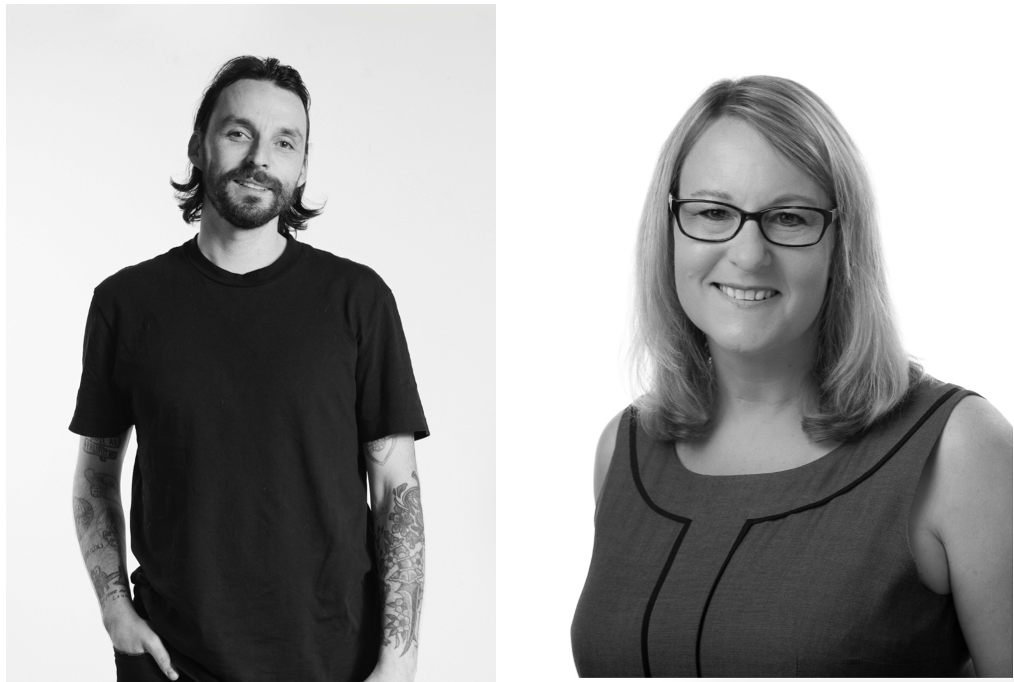 SEATTLE, WASHINGTON, April 1, 2021 — Olson Kundig continues to expand its executive team this week, with the announcement of two new hires: Greg Rogers as the firm's Director of Visualization and Shari Roberts as Director of Human Resources.
Greg Rogers, Director of Visualization
Greg will lead firm-wide implementation of visualization techniques, strategies and processes, shaping both internal and external representation of Olson Kundig's work in diverse contexts around the globe. Greg will expand the firm's collective knowledge as both a leader for visualization and graphic technology and a mentor to other staff members.
"I am thrilled to be joining the Olson Kundig team as Director of Visualization," Greg shares. "The role and the firm felt like the perfect fit for me. I'm excited to start this new chapter and contribute to a firm I have long admired."
Prior to joining Olson Kundig, Greg worked with global teams of award-winning artists as Head of Visualization for WeWork and founded Reo Creative, where he helped businesses optimize and automate visualization processes, improve output and manage assets. He brings more than 11 years of visualization experience for a wide range of organizations and clients, including architecture and design firms. As an independent artist and 3-D generalist, Greg worked closely with residential, commercial and luxury retail clients to develop unique visual content that suited each company's brand and style.
"As Olson Kundig's Director of Visualization, Greg will help our project teams explore new methods of visual storytelling and strengthen our graphic capabilities in both established and emerging platforms," says CEO Hemanshu Parwani. "We're extremely excited to have him join our team."
Shari Roberts, Director of Human Resources
Shari Roberts, SHRM-SCP, has been hired as the firm's Director of Human Resources. In this newly created role, Shari will work closely with firm leaders and the existing Human Resources team to develop HR strategies and processes for the office. Her areas of focus will include cultivation and strengthening of staff talent, in addition to supporting, refining and finding efficiencies across processes, spanning compensation, benefits, recruiting, staffing, employee relations, performance reviews, coaching, development and more.
"I am excited to join and collaborate with the Olson Kundig team to evolve our people practices in a dynamic and growing firm," shares Shari. "I look forward to being an ambassador of the culture that has been developed while enabling amazing career opportunities for our people."
Prior to joining Olson Kundig, Shari performed a variety of human resources roles at a wide range of national and international industries and organizations. She brings more than 20 years of experience in the development and implementation of human resources programming, including employee engagement and retention, benefits and compensation, integration of digital tools and platforms, and effective organization-wide communication. Most recently, Shari was the Director of People & Culture for an asset management firm with several related portfolio companies.
"We're extremely excited to have Shari join our team as Olson Kundig's Director of Human Resources," says CEO Hemanshu Parwani. "Her knowledge and experience will allow us to amplify the strengths of our internal culture to attract and retain the best talent, while strategically improving operational and management processes to position the firm for long-term success and vitality."