Hemanshu Parwani Named Olson Kundig CEO, Joins Ownership Group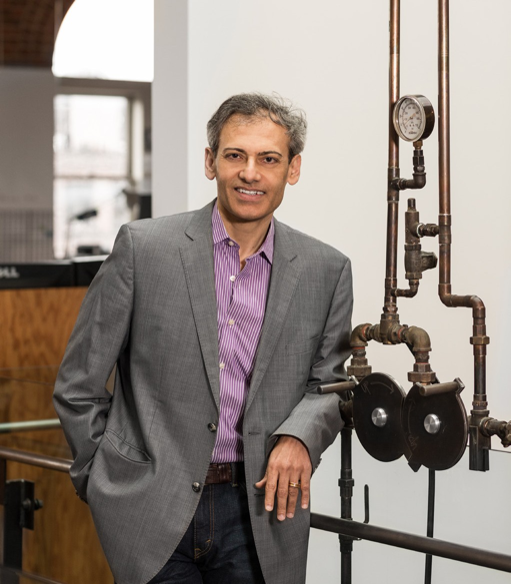 SEATTLE, WASHINGTON, March 4, 2021 — Olson Kundig is pleased to announce that the firm's COO/CFO Hemanshu Parwani – or "HP," as he is known to friends and colleagues – has been promoted to CEO and will join the ownership group. This promotion recognizes HP's leadership and impact on the firm's culture of design excellence as well as its global portfolio of award-winning residential, hospitality, mixed-use, cultural and workplace projects.
"I am incredibly humbled and excited to assume this new role in partnership with Olson Kundig's existing ownership group," shares HP. "This promotion offers an incredible opportunity to build on our design talent and strengths, ensuring the firm's ongoing leadership throughout the design industry for years to come."
HP has worked in international operations, corporate and strategic development for over 30 years as CEO, COO and CFO for a variety of successful international firms across the AEC industry. Since joining Olson Kundig in 2018, HP has been responsible for directing operations and finance, including the firm's business and organizational development, human resources and finance departments, information technology, and the administrative team. His focus supplements the firm's design-first strategy with effective operational resources.
Prior to joining Olson Kundig, HP worked as CEO for Wilson Associates, a global interior architecture firm, and was the Chief Operating Officer of International Operations for AECOM, a multinational engineering firm. A true global citizen, he has lived in Asia, the Middle East and North America.
"We're extremely proud to have HP as part of the ownership group and as a leader within our firm," says principal and owner Kevin M. Kudo-King. "HP truly understands Olson Kundig's values, brand and aspirations, and has demonstrated a great ability to help us move the firm forward as an internationally recognized architectural practice."
"HP's leadership and guidance has been instrumental since joining the firm," adds principal and owner Kirsten Ring Murray. "His elevation within the office reflects a positive shift in our operational structure that will only strengthen the firm and pave the way for future advancement."
About Olson Kundig
Now in its sixth decade of practice, Olson Kundig is a collaborative design practice whose work includes cultural and museum projects, exhibition design, commercial and mixed-use design (including wineries and sports facilities), private and multi-family residential, hospitality projects, places of worship, interior design, product design and landscape design. With deep roots in the Pacific Northwest, the firm and its staff of 200 work with clients around the world. More information at olsonkundig.com.
Media Contact
For further inquiries and information, please contact:
Chloe Boucouvalas